BPMS Business Process Management System
Espano BPM software is designed and implemented using a robust platform to activate your business or organization and your company to implement various management solutions.
As a business owner, you know how to increase your revenue, and in doing so, you need the right tools to manage your day-to-day processes. Spano BPM software at a reasonable price can help you in this goal.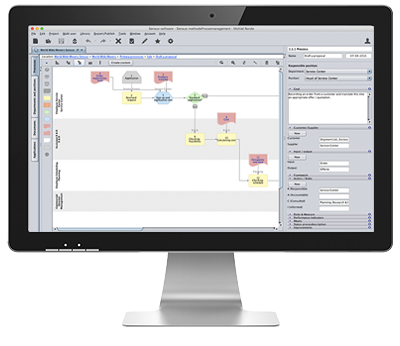 Ability to simulate business processes to design the most optimal processes

Lower operating costs and more focused staff

Suitable for all businesses, even small businesses

Allows you to create your own applications to suit your needs.
The biggest challenge for organizations is to change the structure, change the business rules of the organization and change the organizational processes. As a result, there is a need for a method and system for defining, managing, analyzing and optimizing business activities.
Organizations that use BPMS solutions have the following capabilities:
Business involvement in designing business process solutions
Ability to integrate people and systems involved in business processes
Ability to monitor, control and improve business processes in real time